Submitted on Thu, 18 Aug 2016 - 11:55 AM
Jatuphat Boonyapatraksa, the embattled anti-junta activist from Isaan currently on a hunger strike, has received an additional summon order from the police. This brings the charges against him to four in total. 
Pawinee Chumsri, an attorney from the Thai Lawyers for Human Rights (TLHR), reported on Wednesday, 17 August 2016, that the police has issued another summon order for Jatuphat, a 25-year-old activist from the New Democracy Movement (NDM). Jatuphat is currently being detained at Phu Khiao District Prison in the northeastern province of Chaiyaphum. 
The summon letter states that Jatuphat is accused of violating an order of the National Council for Peace and Order (NCPO) leader for organising a public forum at Khon Kaen University on 31 July 2016 called 'Talk for Freedom' about the junta-backed draft constitution. However the letter did not specify which order was violated. 
The letter orders Jatuphat to report to Mueang Police Station in Khon Kaen Province on Thursday morning to listen to the accusations against him. 
However, Pawinee said that the police was allowing the summon to be postponed as Jatuphat is currently battling fever due to an ongoing hunger strike that has lasted nearly two weeks. She added that according to the police six more persons will also be summoned under the same accusation of involvement in the seminar.
The latest summon order brings the total charges against Jatuphat to four in total.
In 2015, Jatuphat was imprisoned for about two weeks with other NDM members for participating in a gathering to commemorate the 2014 May coup d'état in Bangkok. He was accused of Article 116 of the Criminal Code, the sedition law and violation of the junta's ban on political gathering of five or more persons for the activity. He was later released on bail.
As for the latest charge, he was arrested on 6 August and later accused of offences under the controversial Public Referendum Act for distributing NDM anti-constitution flyers in Chaiyaphum. 
In response to Jatuphat's hunger strike, the junta head, Gen Prayut Chan-o-cha, said he was not in any way worried about Jatuphat and added that his illness was due to the hunger strike, reported
Prachahat
. 
"Up to him. He causes himself a trouble. He's on a hunger strike right? That's why he's sick. It's normal. I don't care," said the junta head.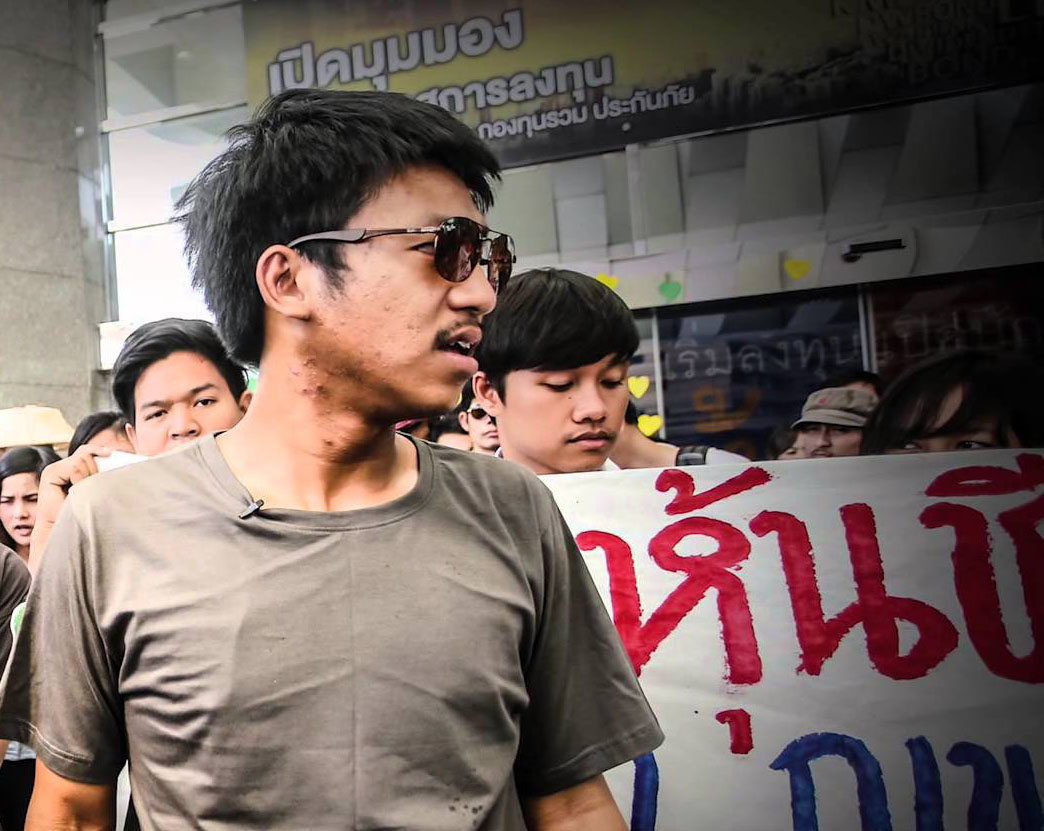 Jatuphat Boonyapatraksa (source:
TCIJ
)