Submitted on Wed, 14 Dec 2016 - 06:49 PM
New regulations on political parties have sparked debate over whether these will make parties more responsive to voters, or whether they will kill off many of Thailand's current parties. 
On 7 December 2016, the Constitution Drafting Committee published the first draft of the Organic Act on Elections, a reform of regulations on political parties that comes under the new junta-backed constitution.  
Senior officials, politicians and other vested interests have revealed their opinions on the ramifications of the draft law in public statements since its release. 
Small and new parties in danger: voter choice at risk?
The imposition of considerable start-up costs for new political parties means the organic law may advantage Thailand's already established parties. Somchai Srisutthiyakorn from the Election Commission of Thailand (ECT) confirmed in a public interview that the CDC aims to make it harder to form new political parties.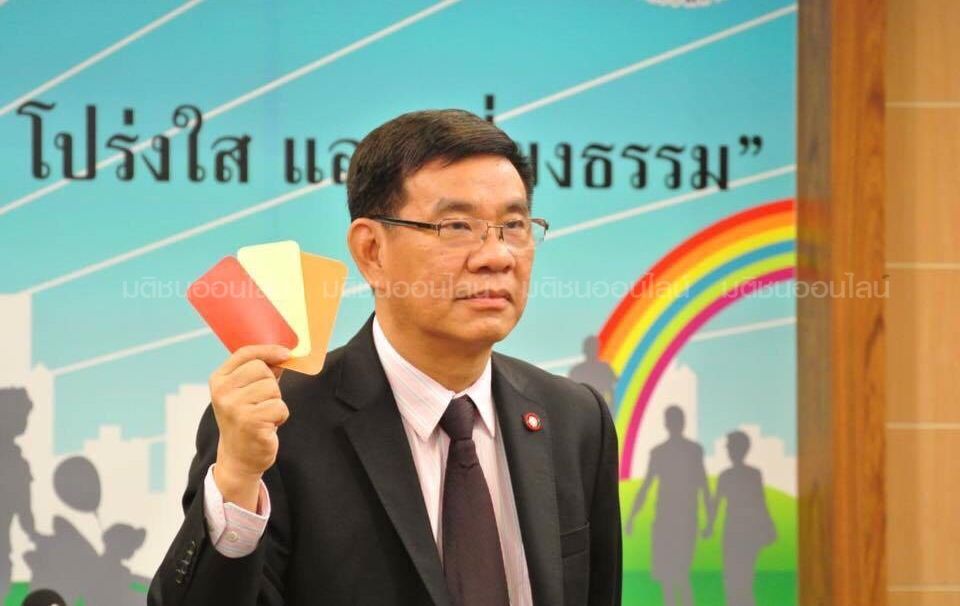 Somchai Srisutthiyakorn (Photo from Matichon Online)
Under the draft, to be eligible for elections a party must have at least 500 initial members who must each contribute between 2000 baht and 50,000 baht each. The party needs to have 5,000 members within a year of its establishment and 20,000 members within 4 years. Each party must have a branch in all regions.
Somchai predicts that 3-4 years after the organic law comes into force, only 10 or so parties will be operating in Thailand. In his eyes, a limited number of political parties will be a good thing, allowing voters to understand each party more deeply. To address the lack of choice in parties that may emerge, smaller parties may merge together.
But Meechai Ruchuphan, Chairman of the CDC, expressed a different view by warning that Thailand's political system should not be dominated by old parties. He has stated it would be a more positive development for new parties to emerge under the new constitution, in order to broaden the range of choices for voters.
Meechai Ruchuphan (Photo from Matichon Online)
On top of concerns about forming new parties, others have raised worries that the organic law gives no room for regional parties who have intense support in some parts of Thailand, but which do not aim for nation-wide appeal. 
"Parties like this [without a nationwide structure] will have no opportunity to emerge, … which will result in only 5-6 parties remaining," predicts Nipit Intarasombut, a deputy head of the Democrat Party.
Still, Ongart Klampaiboon, another deputy head of the Democrat Party, is confident his party has the members to meet the organic law's eligibility criteria since the Party has had 2 million members since its inception.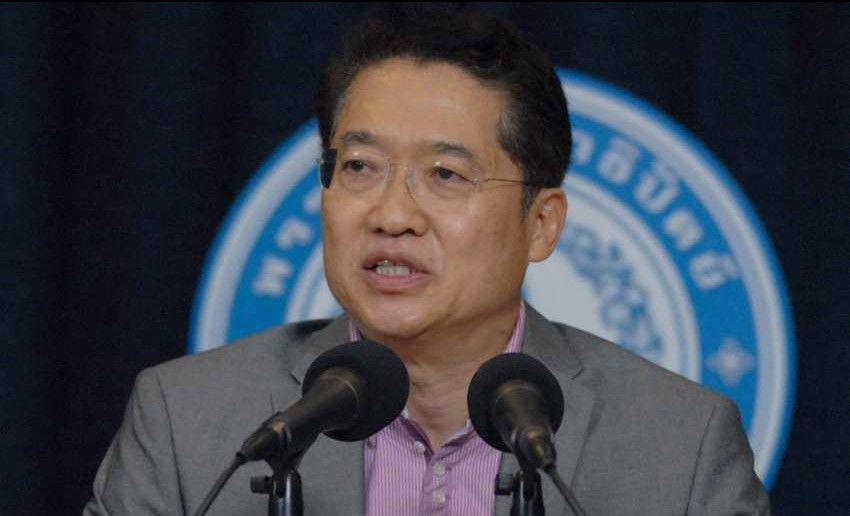 Ongart Klampaiboon (Photo from Matichon Online)
But Ongart points out there may be financial obstacles to coordinating all their members (should parties need to verify their membership lists), predicting it would take the party some 10 million baht to get in contact with all of its supporters. He is waiting to see how the CDC will tackle the issue of party coordination.
Everyday voters: empowered or disempowered?  
Some critics are concerned the membership fee requirements under the organic law will limit the participation of poorer voters in political parties.
Nattawut Saikua, Secretary-General of the United Front for Democracy Against Dictatorship, also known as the red shirts, has argued that party membership should be as open as possible, and that the new regulations may violate people's political rights.
Nattawut Saikua (Photo from Matichon Online)
But Udom Ratammarit, spokesperson for the CDC, maintains that the organic law actually aims to return real ownership of Thailand's political parties to ordinary voters.
One way the organic law aims to make political parties representative is by controlling the party committees that select MP candidates, where no more than half the committee members can come from the party executive, with the rest being drawn from regional and provincial branches.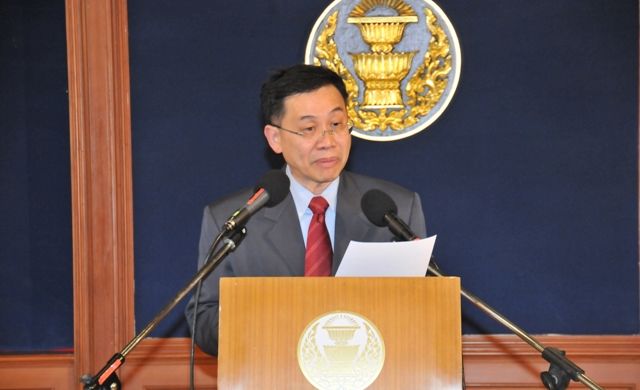 Udom Ratammarit (Photo from Matichon Online)
But Thaworn Senneam, former Deputy Secretary General of the Democrat Party, has pointed out that the Democrat Party already exercises such measures voluntarily. He argues the organic law should concentrate on targeting corrupt parties instead.
'If they specify it, we have to do it because we are on the people's side. We already have more democracy than your side. Don't try to teach us. You'd better spend the time to crack down on rotten political parties,' Thaworn stated.
Thaworn Senneam (Photo from Matichon Online)
The influence of money in elections: can it be controlled?
Another aim of the new election regulations is to prevent persons with financial influence, such as business tycoons, from controlling the activities political parties.  
Seri Suwanpanon, Chair of the junta's National Reform Steering Committee, has announced that  cases where political positions are bought and sold will be severely punished under the new regulations. Punishments will range from five years in prison to the death penalty.
Seri Suwanpanon (Photo from Matichon Online)  
However, Thaworn is unsure how electoral regulations can limit the influence of tycoons residing outside Thailand, where national laws do not extend. He cites the case of Thaksin Shinawatra, former leader of the Thai Rak Thai Party that was precursor to the Pheu Thai Party, who exiled himself after being banned from participating in elections.  
'In reality people living outside the country may be able to give money to support one political party or another indirectly. It's because enforcement of the laws doesn't extend to them, no matter how heavy the penalties are set for offending, up to setting the death penalty. But in the end it depends on enforcement. If officials of the independent organizations or the ECT don't enforce the laws, there is no point.'
Military, police and public servants: party members? 
Some critics of the draft law argue it is vague on whether public servants (including members of the military and police) can be members of political parties. Some fear that if members of the military establish political parties, the military may be manipulated to boost party membership.
Meechai has responded to these fears by pointing out that currently public servants are already members of many different political parties. The CDC, he says, has never banned public servants from participating in political life. However, legislation regarding public servants currently bans them from party executive committees. Public servants must resign before assuming party leadership roles. 
The draft party regulations may still be amended by the CDC, and await approval by the National Legislative Assembly (NLA).