Submitted on Mon, 6 Mar 2017 - 01:57 PM
Over the past three weeks, right-wing media have been demonising Wat Dhammakaya and justifying the junta's crackdown by linking the sect to the red-shirt movement. An expert points out that the longer the process continues, the harder it will be to find a peaceful end. 
On 3 March 2016, True Vision, a local cable television provider, blocked the broadcast of an Al Jazeera report on the Thai junta's harassment of the Dhammakaya sect. The screen displayed a message "Programming will return shortly." According to Wayne Hay, Bangkok-based senior correspondent for Al Jazeera, this wasn't the first time news items critical of Thailand produced by Al Jazeera have been censored.
"Judging by the stories that have been censored in the past I would suggest the only way to avoid it is to avoid reporting anything critical of Thailand which is something Al Jazeera would never agree to," Hay said as quoted by 
Khaosod English
.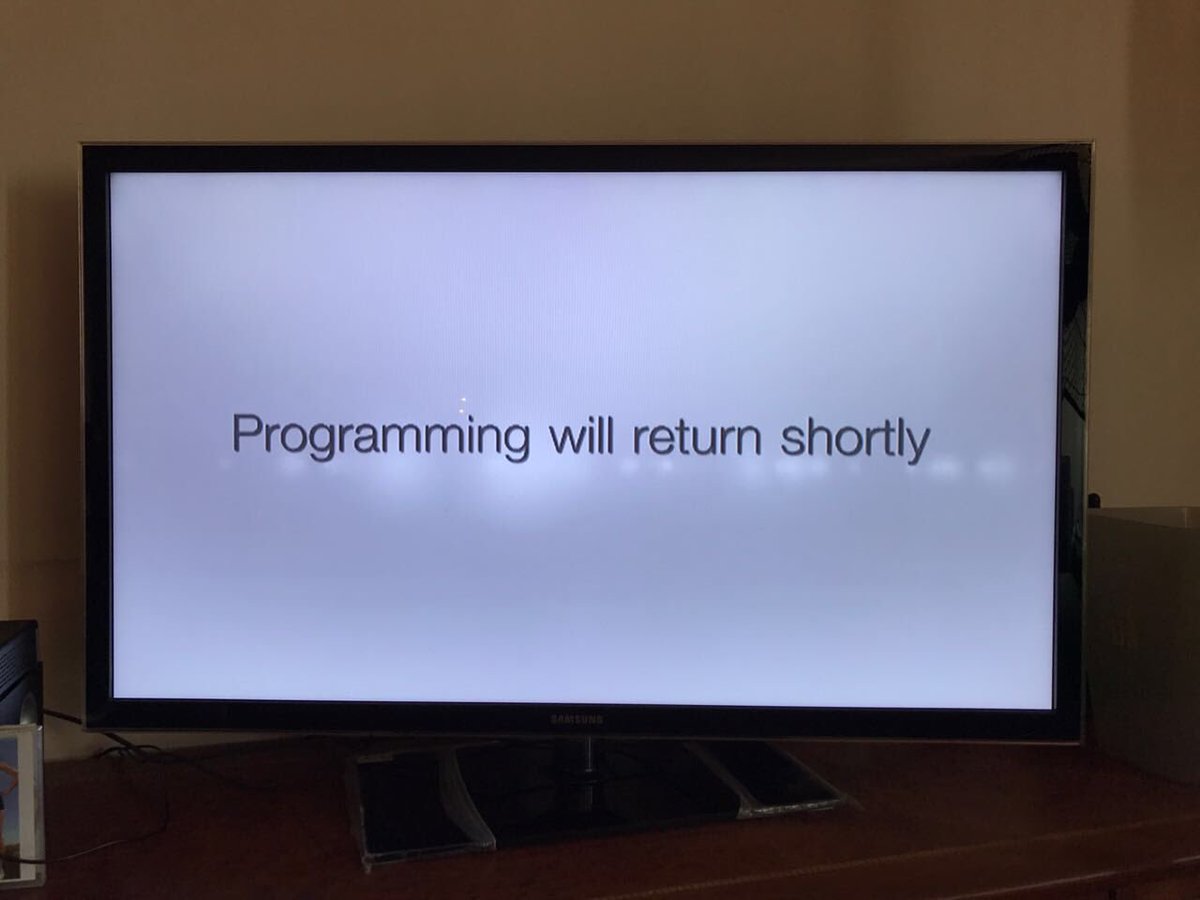 This message appeared during the Al Jazeera'a report about Dhammakaya
 (Photo from Wayne Hay's Twitter)
Although the Thai media are notorious for their biases and self-censorship, the role of the media in the case of Dhammakaya is worse than normal. 
Since 15 February, security forces have besieged Wat Dhammakaya in the hunt for Dhammachayo, the former abbot accused of money laundering and illegal land encroachment. The operation started after the junta invoked its absolute power under Section 44 of the Interim Charter to declare Wat Dhammakaya a 'controlled zone,' granting security officers the authority to search buildings, make arrests and cut off water or electricity supplies as they see fit.
Despite holding martial-law-like power, arresting Dhammachayo is not a piece of cake for the junta. The authorities have repeatedly searched the temple since 16 February but have not yet found Dhammachayo, given the fact the temple area is larger than 2,000 rai (320 hectares). The junta have decided to keep searching the temple until they find the former abbot.
Dhammakaya monks and worshippers have gathered inside and outside Wat Dhammakaya urging the junta to revoke the Section 44 order. The protest is so strong that can withstand the authorities' crackdown and even reclaim some areas from the authorities. The situation reached its peak when Anawat Thanacharoennat, a Dhammakaya worshipper, hanged himself from the top of a radio mast to protest the junta's order.   
However, the public in general do not perceive the junta's order as harassment or injustice, but rather a legitimate action. Some even see the Anawat's suicide as an act of stupidity and laugh at it. They condemn Dhammakaya for brainwashing the worshipper into committing suicide.
"Why don't you jump into a crocodile pit? That might be useful. If you jump here, you will burden the rescue team," read a comment on
Khaosod
's report.
"I'm not even surprised. Monks there don't teach that committing suicide is sinful. They only teach that Dhammachayo will save you from hell. Donate more and they will send you to an upper heaven," read a second comment.
This phenomenon however is not because Thai people are evil by nature but the right-wing media have successfully convinced the public into believing that Dhammakaya is a real threat to Thailand's Buddhism.   
The media have played a significant role in this process of alienation. During the siege of Dhammakaya, conservative media such as TNEWS, Manager and Naewna, have published stories calling Dhammakaya a cult that abused Buddhist teachings for its own benefits and had
a connection with red-shirt movements
. 
TNEWS called a group of Dhammakaya monks protesting the junta's operation "
the bald dressed in yellow
," implying that they are sham monks. Since the operation began on 15 February, TNEWS has published over
400 stories
on Dhammakaya, approximately over 20 stories per day. All stories have the same tone, demonising Dhammakaya and justifying the junta's operation. 
"Not monks, not a Buddhist temple?? Famous [Facebook] page slammed 'the religious rebels' for hiring migrants to fight and to pretend to be monks...the same as in the 2010 red-shirt protest" -- 
TNEWS 
headline 
In a recent case where a Dhammakaya worshipper died from an asthma attack after the authorities reportedly blockaded an ambulance from entering the temple, TNEWS published a story that it was Dhammakaya itself who
intentionally called an ambulance late
, so it could use the death to discredit the junta's operation. 
The Manager
has created a new section at the top of its website that actively reports Dhammakaya stories. It also published a story alleging that
Dhammachayo had a strong connection with Thaksin Shinawatra
, the exiled ex-Prime Minister, and they wanted to rule the country together. Another opinion piece also calls on the junta to uproot Dhammakaya as soon as possible, saying it is the biggest religious rebellion in history.
"Thaksin-Dhammachayo relation, two to coordinate taking over the country" – headline for an opinion piece on the
Manager
website.
Pirongrong Ramasoot, a lecturer at Chulalongkorn Unviersity's Faculty of Mass Communication, told Prachatai that the case of Dhammakaya shows a media failure to remove bias from their work.
She said that people in general already have a bad impression of Dhammakaya, in the sense that it is an organized religion that owns billions in resources, and media workers share this opinion. Most reports about Dhammakaya are therefore full of hate speech and incitement.  
"What media workers should do in this situation is to be objective. Whether you like Dhammakaya or not, as long as you're media, you must remove [your personal preferences] from your reports," Pirongrong stated.
Pirongrong observes that hate speech and incitement against Dhammakaya were likely to decline after the worshipper committed suicide, because the public would become more sympathetic and the media will also follow that trend. However, the fact that some people satirized and laugh at the suicide shows Thai society needs more tolerance.
"When the tragedy occurred, some people do not seem to be sympathetic," said Pirongrong. "Only the fact that someone does not share the same belief as you doesn't give you a justification to laugh at their death."
Chaiwat Satha-Anand, a lecturer at Thammasat University's Faculty of Political Science, said that when society perceives Dhammakaya as having a political affiliation, it is difficult to find a peaceful ending.  
"The actions, feelings and conflicts of society right now are that Dhammakaya is connected to a certain colour, political party or an individual. They will mix the previous conflict with the current issue", stated Chaiwat.
Chaiwat also added the junta should be careful in its operations as Dhammakaya is one of the most popular Buddhist sects of Thailand with millions of worshippers. Hardline measures might be a threat to the junta's efforts to create national reconciliation. 
"If the state insists on arresting [Dhammachayo], it should be concerned that it could lead to a new conflict in Thai society. … When we talk about reconciliation, it is not only reconciliation between the red shirts and the yellow shirts, but also reconciliation among Buddhists who have different beliefs," Chaiwat said as quoted by Komchadluek.
"Need hard-line measures to cut arms and legs -- clear off human shields like this!! 'Pathum Thani monk head' just woke up, urging monks protecting 'the UFO' to return to their temples -- disobedience will lead to charges" 
TNEWS
 headline (UFO refers to the Dhammakaya UFO-shape pagoda)