Phnom Penh, Bangkok agree to exchange fugitives
Submitted by editor4 on Thu, 22 Mar 2018 - 03:42 PM
After Bangkok deported an outspoken Cambodian activist, Phnom Penh has agreed to help Thailand in hunting for Thai fugitives. This confirms the concerns among Thai refugee communities in Cambodia and human rights organisations that both countries are making a deal on exchanging political refugees.
On 21 March 2018, Somdech Pichey Sena Tea Banh visited the junta head Gen Prayut Chan-o-cha at Thai Government House to discuss cooperation between Thailand and Cambodia.
Apart from discussing border issues and illegal logging, Tea Banh and Prayut also agreed that both countries would help each other in searching for fugitives to further strengthen the relationship.
Prayut stated that the relation between the two countries has been more and more robust as most cooperation during the past years were successfully achieved. Tea Ban agreed, saying the current relationship is stronger than ever.
As 21 March is Prayut's birthday, Tea Banh also wished the junta leader good health and would achieve any task with ease.
The talk between Prayut and Tea Banh has made the situation of Thai political exiles in Cambodia even more precarious, given that about a hundred Thais are living in exile in Phnom Penh after the 2014 coup to escape legal harassment. The recent enactment of the royal defamation law in Cambodia has raised the fear among Thai refugee communities that the country will begin the hunt on Thai l?se majest? fugitives.
The situation has been more concerning after Bangkok in early February deported Sam Sokha, a labour activist prosecuted for throwing a shoe at the Cambodian ruling party billboard last year back to Cambodia. The deportation occurred despite the fact that Sam Sokha was a refugee under the protection of the UNHCR and there have been explicit threats to her life after she was deported.
"It's sad but not surprising that a military junta would do a favour for a neighbouring dictator, but they should not cement their friendship at the expense of a refugee," Brad Adams, Executive Director of the Asian Division of Human Rights Watch,
Although Thailand has never ratified the 1951 United Nations Convention Relating to the Status of Refugees, Thailand and Cambodia, as members of the international community, are obliged to respect the principle of non-refoulement, the ban on forcibly returning those who fear persecution in their home country.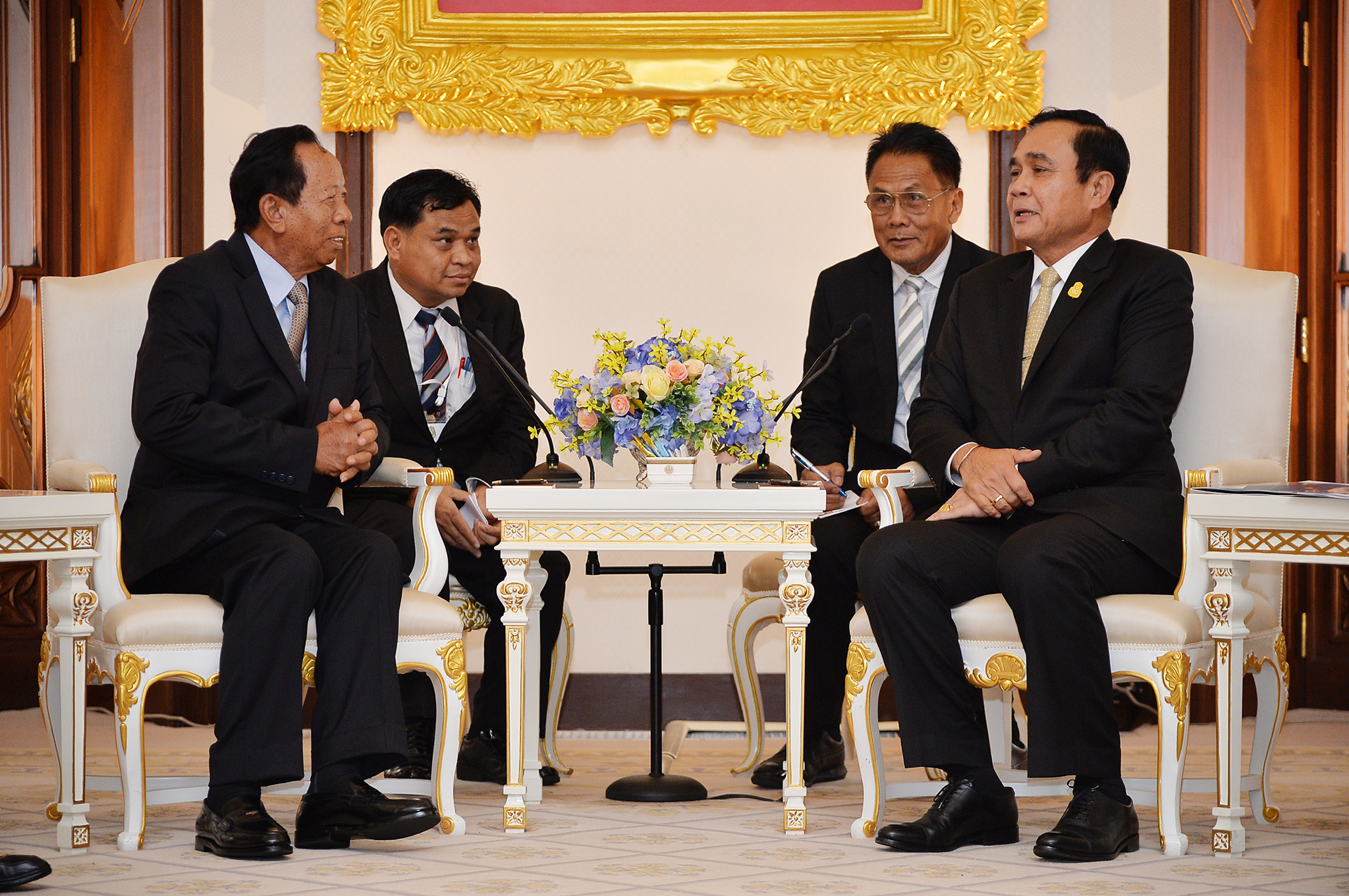 Prayut tells the media that Tea Banh has been his close friend for a long time (Photo from Thai Government

[1]

)