Submitted on Wed, 21 Mar 2018 - 02:43 PM
The national broadcasting regulator on Wednesday suspended a popular news talk program on Voice TV for 15 days, saying it caused confusion and incited societal division.
Voice TV – owned by Pathongthae Shinawatra, son of fugitive former premier Thaksin Shinawatra – will appeal the decision against "Tonight Thailand" and seek a temporary injunction at the administrative court, its management said Tuesday.
A sub-committee of the National Broadcasting and Telecommunication Commission, or NBTC, cited a program aired on Dec. 26 and two others aired on March 1 and March 5 as problematic. A minute from the meeting obtained by Khaosod English shows the program on the December evening violated the MOU that bans criticism of the military junta.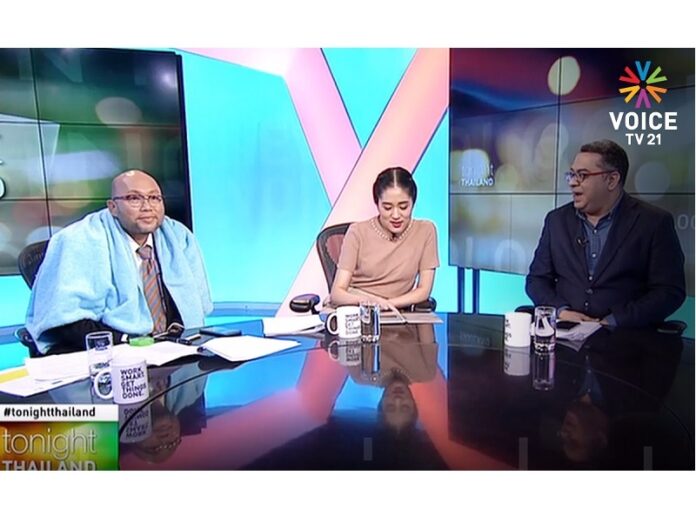 Tonight Thailand is one of the most popular programs of Voice TV (Photo from Voice Online)